Explore my portfolio showcasing innovative and user-centric web designs, backed by expert development, delivering seamless digital experiences.
Discover our expertise in creating web designs that seamlessly blend functionality, beauty and audience targeting. With a wealth of experience, we have collaborated with various clients spanning different business models across countries around the world. Explore our portfolio for an insight into our work, demonstrating our commitment to delivering tailored online experiences.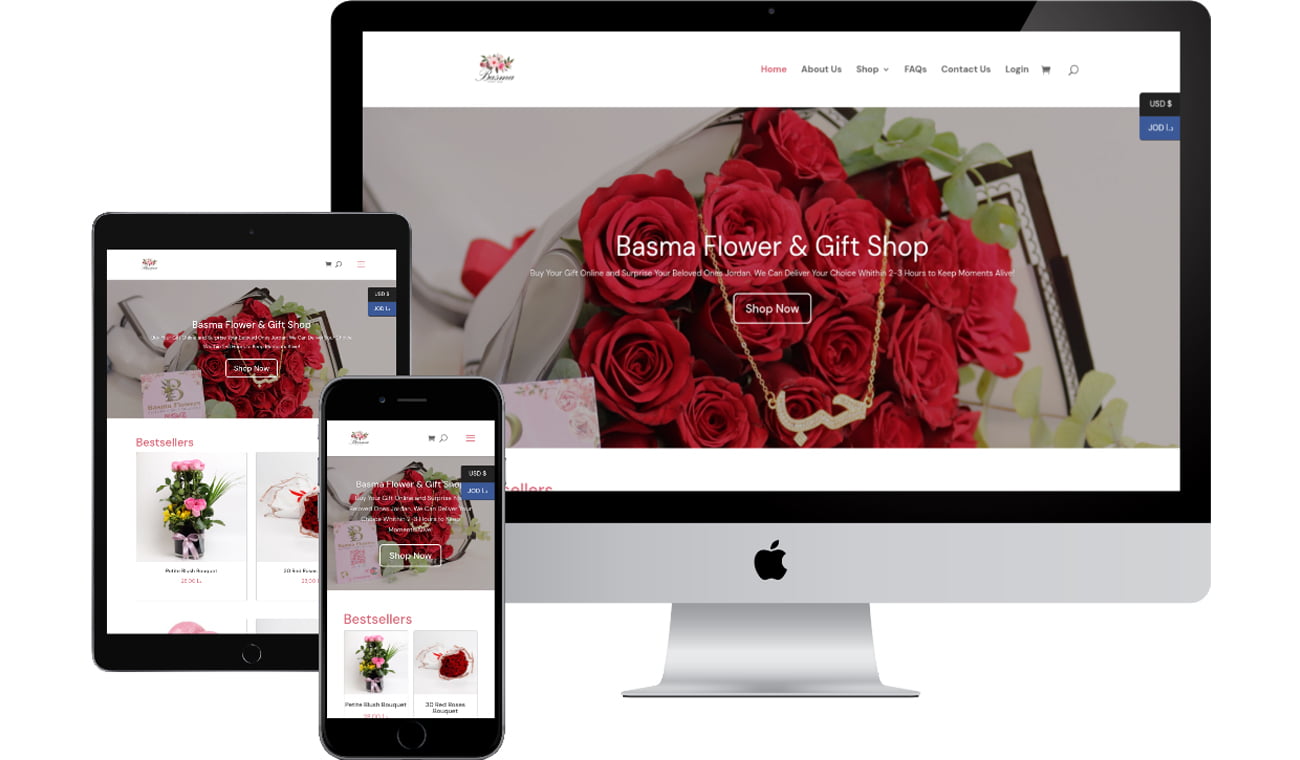 Flower & Gift Shop Website
Our professional web design & development services include: Business & Corporate, E-Commerce & Shopping, Personal Portfolio, Blog & Personal Website, Photography Portfolio, Educational & E-Learning, News & Magazines, Health & Wellness, Real Estate, Travel & Tourism, Custom website design for entertainment and arts, technology and IT services, food and culinary, non-profit and charity, event planning and services, fashion and beauty, sports and entertainment, automotive, finance and accounting, legal and legal services and all types of small and large businesses. and development. We offer web design and development services to small and large clients across the globe.
We have 4 years of experience in this field and have built hundreds of websites, but the real advantage of working with us is the level of personal service you get. We know you, we know your business. We learn more about what your website needs to do.
The comprehensive range of expert services designed to meet diverse needs, delivered with quality, precision, and professionalism to exceed expectations.
Web Design
Web design involves creating visually appealing and user-friendly digital interfaces for websites, focusing on aesthetics and functionality.

Development
Web development is the process of building and maintaining websites, involving coding, databases, and server management.

Digital Marketing
Digital marketing uses online channels to promote products/services, engaging audiences through social media, SEO, ads, and analytics.
Certainly, feel free to use the description "Technologies Integrated" for your project. If you have any more questions or need further assistance, don't hesitate to ask. Good luck with your endeavors!